Zibo Best Energy-Saving Materials Co., Ltd. established in 2004, produce high quality professional SMC resin trench cover. Example: gas station, oil depot etc., some place focus on product product safety. Anti-static features is the important features of resin trench cover.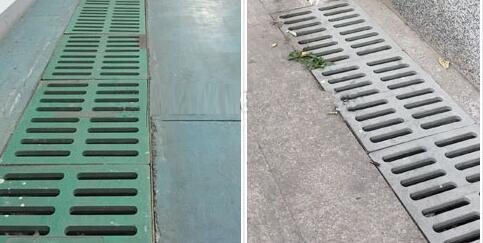 Trench cover application: gas station, oil depot, pedestrian place, green belt, main road and some highway road etc.
Resin material have high corrosion resistance. It's have strong durable service life.
Features:
High strength designability, no matter the logo, color, shape and appearance, according to customer's requirement, can be customized. Good toughness, high load bearing capacity, better leakage, corrosion-resistant, anti-static, no recycle value and anti-theft. Easy to open and install, save the company budget.
Nowadays, the trench cover with sand also place a big market, which have lower quality, bad load capacity and the service life also reduce. But, in order to reduce the cost and reach the product target price, some factory change the formula and add the sand in to the
trench cover
.
City construction development, road facility construction have great requirement of quality and the basis of factory production, it's a good situation for road construction.
If you want to know more details, welcome to visit our company website and any inquiry.