Zibo best energy-saving materials Co., Ltd. was founded in 2004. The company integrates the R & D and production of SMC manhole cover, BMC manhole cover, water grate, trench cover plate, tree grating and other road covering building materials.
With the continuous development of China's economy and science and technology, the demand for urban infrastructure construction is also higher and higher. So when using all kinds of building materials, the requirements will be very high. Nowadays, in the urban reconstruction and construction of our country, the newly-built wires, cables and other equipment were originally built in the open air, and all of them were rebuilt underground. Therefore, the demand for composite manhole covers is slowly increasing.
SMC manhole cover is made of SMC composite material, i.e. sheet molding plastic. The main raw material is composed of special yarn, unsaturated resin, low shrinkage additive, filler and various additives. It is a molding plastic for dry manufacturing of unsaturated polyester FRP products. It is characterized by strong toughness, wear resistance, corrosion resistance and natural anti-theft. It can be used as high load without reinforcement. The fn900 load level well cover used for airport runway is a good example.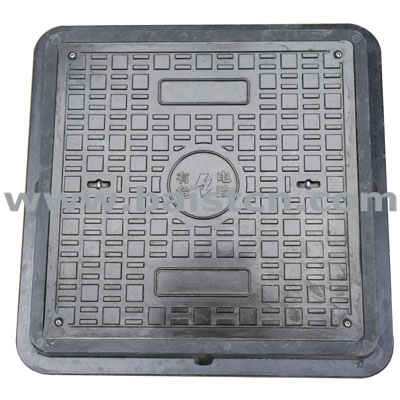 The outstanding feature of
SMC composite manhole covers
is that they are made of polymer composite materials and have no recovery value. After the resin manhole cover is popularized, the problem of city black hole caused by stealing manhole cover will be solved. This kind of resin composite manhole cover is made of glass fiber and resin as basic materials and curing agent and accelerator as auxiliary materials. Its weight is two-thirds lighter than the cast iron manhole cover, its service life is more than 20 years, twice as long as the cast iron manhole cover, and its price is only 80% of the cast iron manhole cover. At the same time, the manhole cover has the characteristics of insulation and no noise.