Weather resistant of composite BMC cable cover
Weather and aging resistance. It can resist the erosion of acid, alkali, salt and other harmful substances, and its service life is generally more than 15 years.
Good flame retardant performance. The results show that the oxygen index can reach 80 ~ 120, which is in accordance with GB 8624.
Good sealing performance, and can prevent termites, insects and rats.
The construction is convenient and quick.
The BMC materials need to use the steel bar to improve the load capacity. The light duty construction project, the BMC cable cover is good choice.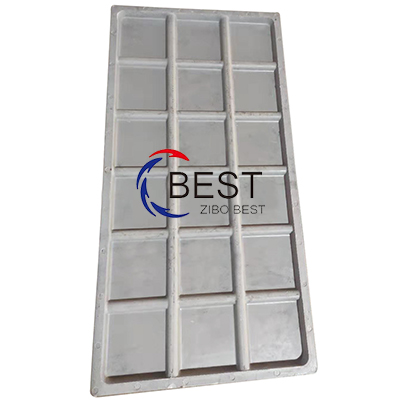 This kind of resin composite cable cover is made of glass fiber and resin as basic materials and curing agent and accelerator as auxiliary materials. Its weight is two-thirds lighter than the cast iron cable cover. At the same time, the
BMC cable cover
has the characteristics of insulation and no noise.
Zibo Best Energy-Saving Materials Co., Ltd. also produce manhole cover, trench cover, gully grating, if you want to know more details, pls feel free to contact me directly and welcome any inquiry.