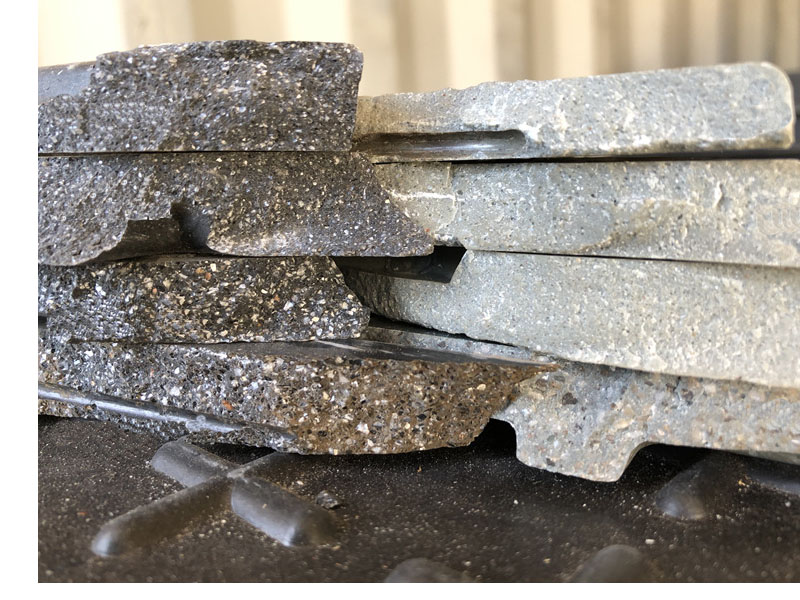 Cross section manhole cover with sand.
As the development of times, short fiber galss have several different production process.
First one is with sand:
If manhole cover with sand, its can resuce the cost and when we use it, the load capacity can be destroy and it is dangerous for the traffic.
Today let us talk about the manhole cover development:
Material different:
Iron manhole cover;
Cement manhole cover;
Composite cover;
The compound well cover is ideal, advanced and incomparable with other moulds (such as rubber mould, plastic mould and FRP mould).
In the continuous improvement and renewal of the composite well cover, each index has exceeded the industry standard of the Ministry of construction and basically reached the quality standard of the well cover industry in China.
Due to the strong design-ability of
resin composite materials manhoel cover
, it is possible to design corresponding specifications and add patterns or colors according to the different intentions and requirements of users. Once the products are in place with the infrastructure, the overall image will be more beautiful. And more coordinated with the surrounding environment. Its non-recyclability and service life reduce the overall cost of maintenance and use of the project.