Well cover is the building material of the bottom layer in urban construction. But its use value can not be ignored. Today, I'll tell you why the gas station is designated to use composite well covers? As a manufacturer of composite manhole cover, we definitely recommend SMC manhole cover, because it can meet all the requirements of the manhole cover of the gas station. What are the excellent characteristics of the manhole cover of SMC gas station?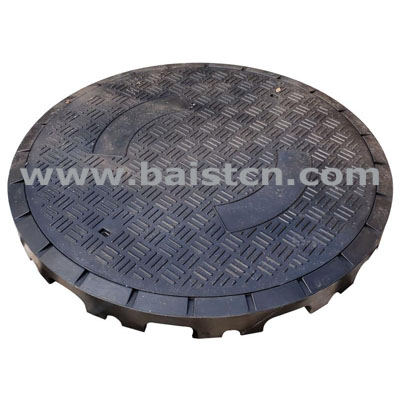 SMC gas station well cover is made of SMC composite material and advanced molding. It has good sealing, fire resistance, corrosion resistance, electrical insulation, light weight and long service life.
SMC gas station well cover
has a good sealing function, which can effectively prevent oil and gas leakage and reduce the accident rate. It can withstand long-term immersion of water under pressure and prevent water and debris from entering the well. It can effectively protect the special equipment in the gas station and prevent the risk of oil and gas leakage, infiltration into the soil and being soaked by rainwater. Different patterns and patterns can also be set on the surface, which is not only beautiful but also anti-skid.