Product characteristics:
The biggest characteristic of resin composite sewage cover is that it is made of polymer composite material, which has no recovery value. After the resin manhole cover is popularized, the problem of city black hole caused by stealing well cover will be solved. Different from the well cover on the market, it is pressed out by hydraulic press, with high impact strength. "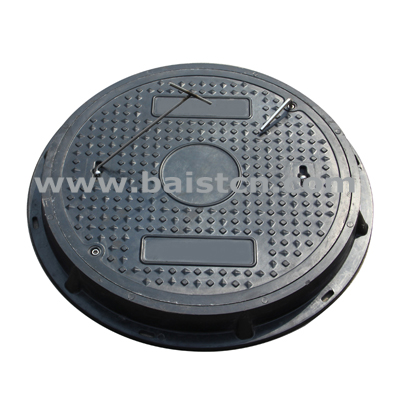 This kind of
resin composite well cover
is made of glass fiber and resin as basic materials and curing agent and accelerator as auxiliary materials. Its weight is two-thirds lighter than the cast iron manhole cover, its service life is more than 20 years, twice as long as the cast iron well cover, and its price is only 80% of the cast iron well cover. At the same time, the well cover has the characteristics of insulation and no noise. It is found that the load capacity of this kind of well cover is 24 tons, and the impact strength is also higher than that of ordinary manhole cover.