In recent years, the noise problem of well cover has been improved very well. How can it be done?
That is to open a circle of groove on the base and install the damping rubber strip. This operation can not only reduce the noise, but also improve the driving comfort. Especially for the well cover in residential areas, pay more attention to the noise of the well cover. Zibo beister is a professional manufacturer of noise-free compound well covers, which not only has the characteristics of noise reduction, but also has the advantages of other products.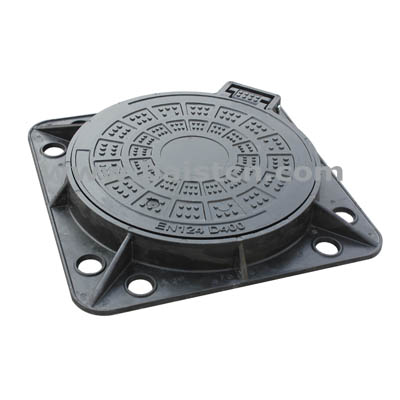 The material has no recycling value and has the characteristics of natural anti-theft. Even if there is reinforcement inside, the cost of taking out the reinforcement is far more than the value of the reinforcement itself, which solves the problem of stolen cast iron manhole cover. Antiskid and noise reduction: after equipped with a locking device, there is no slip, harsh noise and backlash after the car is rolled, and the cover and the base are closely closed, which overcomes the problems of "jumping, seeping, ringing, displacement" of the well cover when passing the car. Sealing performance: non through hole cover opening can prevent garbage from entering the well, and also prevent children from throwing firecrackers and other dangerous things into the well. The sealing performance of the well cover can be improved by adding sealant strip to prevent rainwater leakage. Designability: the
composite sewage cover
can be designed according to the concept of users, including color, style, brand, logo, etc. Bearing capacity: according to the national standard, it can be divided into A15, B125, C250, D400, E600 and f900 load grades.