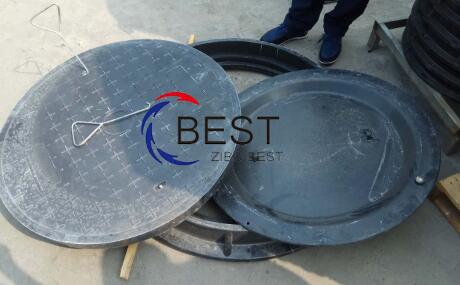 In the sewage treatment and rainwater collection system, it plays an initial filtering effect, so that the later water treatment and collection process becomes simpler and more effective.
Through long-term market promotion and extensive use, the company's high-strength
composite manhole covers
, water rafters and other products have won the trust of customers for their excellent quality, excellent performance and considerate after-sales service. Become the priority choice of municipal, electric power, telecommunications, water, gas, real estate and other departments. Products are exported to home and abroad, and have received the trust and support of our customers.
1. High load capacity C250, CE EN124.
2. Fire prevention & low noise.
3. Security, No recycling value.
4. Anti-corrosion, insulation resistance.
5. Double-lids design for fall protection.
6. Non-slip surface design, no rust.
7. Durable, service life for more than 30 years.
Round 900mm gas station manhole cover in stock. If you want to order, pls contact me directly.