Manhole cover
have big market in different industry. Not only pursues high quality continuously, but also focuses on unique design and environmental protection. Strictly in accordance with BS EN124 and have obtained various kinds of certificates. Till now, our competitive products not only have good market in domestic, but also owned a large overseas market with a high reputation.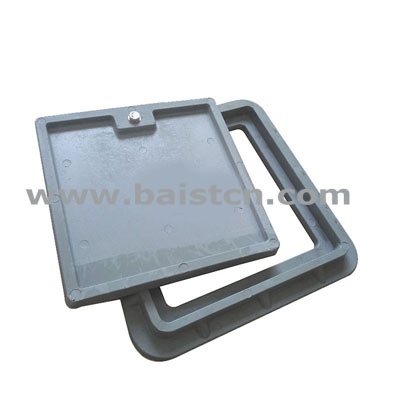 1. Low noise: manhole cover and the frame fit well, it solve the problem of the vehicle by the noise.
2. Fall prevention: manhole cover have inner cap.
3. Prevent slippery: covering non-slip texture clear, increase the friction, prevent because of the rain, snow, ice covered pedestrian slip.
4. Well sealed: it can be used hermetically, and effectively prevent those poisonous gases leaking out from cesspool.
5. No any jangle: There is neither jangle nor rebound when cars pass through.
The appearance of
resin manhole cover
has brought great changes and influences to urban life. It not only has the basic functions of other well covers, but also has many new and practical new functions. Resin well cover can stand on its feet in today's society, which shows that it is recognized by the public at present. Because it is recognized, it may have greater surprises and performance.