The performance of the material determines the safety factor of the product. Many safety factors, such as compressive strength, tensile strength, bending resistance, impact resistance, corrosion resistance, fatigue resistance, deterioration resistance and aging resistance, etc., of resin composite well covers have distinct advantages and disadvantages. With the characteristics of anti-theft, the resin composite well cover has the best safety performance. High strength: polymer composite material, with high compressive, bending, impact strength, toughness. After long-term use, the product will not crush or damage the well cover, which can completely eliminate the occurrence of "urban black hole" accident. Appearance beauty: the surface pattern design of manhole cover is exquisite to beautify the urban environment.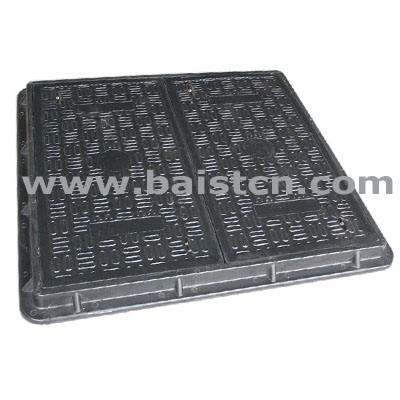 Rectangular manhole cover
1.Tailor to various customers' needs, including customized plates, logo, panel designs and colors.
2.The logo and the pattern can be customized.
3.The sealing strip is waterproof and can reduce noise.
4.The handle hole is waterproof.
5.The patterns can nonskid.
Zibo Best Energy-saving Materials Co., Ltd. was established in 2004, which is one of the largest
composite manhole cover
manufacturer in China, specializing in producing and supplying composite materials(SMC/BMC) manhole cover, rain-grating ,tree-grating, flower pot, fence and so on. Our products are strictly produced according to the BS EN124 and have obtained various kinds of certificates.