The raw materials used in the compound
manhole cover
comply with national environmental protection requirements, are non-polluting, and have SMC sheet products, which are resistant to acid, alkali, salt, and rust. They are used under harsh environmental conditions of -50 ° C to 150 ° C.
The beautiful and practical products have a long service life, and have been tested by the National Construction Engineering Quality Supervision and Inspection Center. 10,000 times anti-fatigue test, the service life can reach more than 30 years. The polymer composite manhole cover adopts advanced technology from Europe and the United States. Our company and the vocational college and senior engineers have jointly developed and obtained a national patent. The SMC sheet is pressed and molded at one time under high temperature molding. It has passed the national standard of 90 tons EN124 and is suitable for use on fast lanes and urban trunk roads.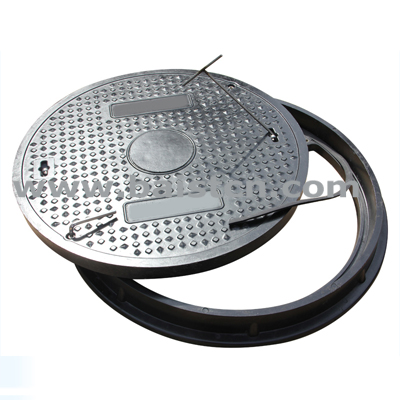 The products are sold all over the country. The Bayster manhole cover manufacturer is one of the trading covers for exporting manhole covers and derivative products in Zibo. Committed to the "complete elimination of urban traps" as its mission, and "one heart and one heart for a better home" as the pursuit of corporate social goals and responsibilities, and make a contribution to "enhancing urban civilization".