Zibo Best Energy-saving Materials Co., Ltd. Specializing in composite manhole cover, trench cover, drain grated and cable cover. More than 15 years experience and easy to get professional technical.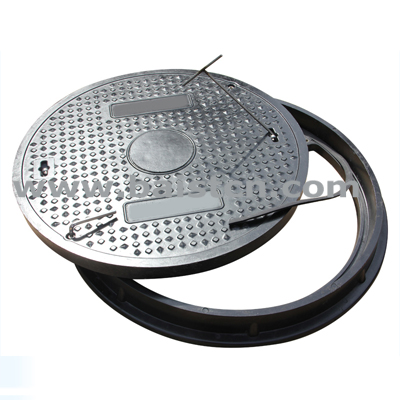 SMC manhole cover are the abbreviation of sheet molding compound manhole covers, which are namely sheet molding compound plastic. It's made by the SMC special yarns, unsaturated resin, low shrinkage additives, fillers and various additives composition. In the early 1960s, SMC products firstly appeared in Europe around 1965.SMC has excellent electrical properties, corrosion resistance, light weight, and engineering design easy, flexible, etc. Its mechanical properties can be comparable with some metallic materials, which are widely used transport vehicles, construction, electronics/ electrical and other industries.
1.Low noise:
sewer cover
and the frame fit well, it solve the problem of the vehicle by the noise.
2.Fall prevention: this manhole cover design for steel frame,bearing capacity is strong.
3.Prevent slippery: covering non-slip texture clear, increase the friction, prevent because of the rain, snow, ice covered pedestrian slip.
4.Material: high quality by SMC new material and improve the density of the product, make the product has strong compressive. Bending, impact resistant, heat resistant, cold resistant, Corrosion resistant, acid and alkali resistant, aging, not easy to deformation, etc.