Today let us talk about the advantages of seal
manhole cover
and frame:
1. The composite resin manhole cover is colored by the whole material instead of spraying, so the color is lasting, the surface of the product is smooth.
2. the corrosion of chemical substances and corrosion, and more serious chemical corrosion caused by the weakening of the section of the gully grating, it is recommended to use SMC polymer fiberglass resin composite
sewer cover
.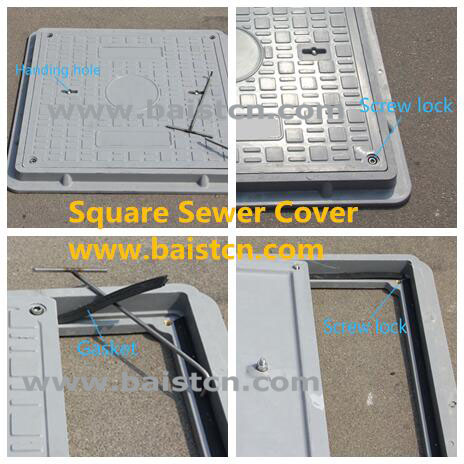 1. Stainless steel hole: easy to open. It's bettern than with vent hole.
2.screw lock: lock the manhole lid and frame. Avoid the manhole lid lost.
3.Gasket: Make the manhole lid and frame fit well and also avoid the noise when car pass the manhole cover.
4.Logo: can be optional.
If you want to know more details, please feel free to contact with us.