As we all know, the fuel station itself is a special place. In addition to the conventional features, the manhole cover used in this area must meet the requirements of flame retardant and insulation. Moreover, the traffic volume of the gas station will be relatively large every day, there are cars, small trucks, large trucks, etc., so the manhole cover used in the gas station needs to have a higher carrying capacity. Let's take a look at the excellent features of the composite fuel station manhole cover.
1. High-quality raw materials: SMC gas station covers are made of SMC composite material and are made by advanced molding process. They are characterized by good sealing, fire retardant, chemical corrosion resistance, excellent electrical insulation performance and durability. In addition, its flexibility is also very strong, the SMC gas station composite manhole cover produced by Zibo Bast has sufficient materials and uniform force. The carrying capacity is also very good, fully in line with national testing standards, and is the first choice for gas wells in the gas station. Bast has reached cooperation with several gas stations.
2. Waterproof and fireproof: SMC gas station cover has good sealing function, which can effectively prevent oil and gas leakage, reduce accident rate, prevent water and debris from entering the well, effectively protect special equipment in gas station, and prevent accidental leakage of oil and gas. .
3. Non-slip opening: It has anti-static function on the surface of SMC well cover used in gas station, and is equipped with safety protection of lock and lead seal, and has long service life. Different patterns and patterns can be set on the surface for better use in anti-slip.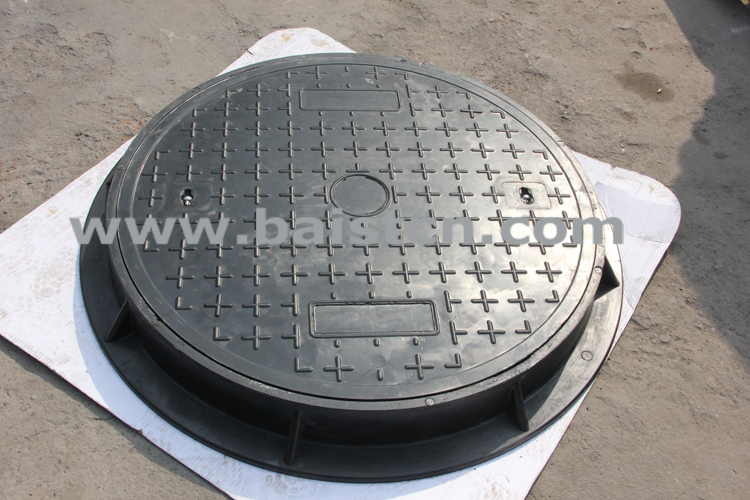 Zibo Best Energy-saving Materials Co., Ltd. was established in 2004. Main products: manhole cover, trench cover, water grate, telecome cable cover and grating. There is a strong team consisting of senior experts and engineers, annual manufacturing capacity is 2,000,000 sets of manhole cover.