Telecome inspection cover: after high temperature grinding and molding, the material has no value of recycling. The continuous reinforcing fiber yarn used ensures the fiber filament and the glass fiber cloth together in a material, so that the product has sufficient carrying capacity. And meet or exceed public standards.
Good insulation performance and strong corrosion resistance: the product is corrosion resistant and harmless. No metal additives, it has a real insulation effect. It can be used in places that are complex, varied, and demanding. The products have been tested by the relevant authoritative testing institutions of the public, and have obvious acid and alkali resistance, corrosion resistance, anti-aging and other indicators have reached and exceeded the public standards.
The resin cable cover is beautiful and can be classified and colored according to different requirements.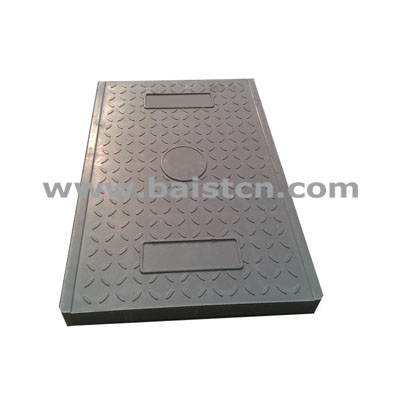 Zibo Best Energy-saving Materials Co., Ltd. was established in 2004, specializing in producing and supplying composite materials(SMC/BMC) manhole cover, drain grating ,tree-grating, gully grating. Strictly in accordance with BS EN124 and have obtained various kinds of certificates. Till now, our competitive products not only have good market in domestic, but also owned a large overseas market with a high reputation.