Composite Manhole Cover
Detection Residual Deformation
Before loading, record the initial value of the geometric center position of the manhole cover, and the measurement accuracy is 0.1mm.
Apply the load at the speed of 1kn/s-5kn/s until 2 / 3 of the test load is reached, then unload and record the final value of the geometric center.
Finally, the residual deformation value is calculated according to the initial value and the final value. The allowable residual deformation of composite well cover shall meet the requirements of table 7.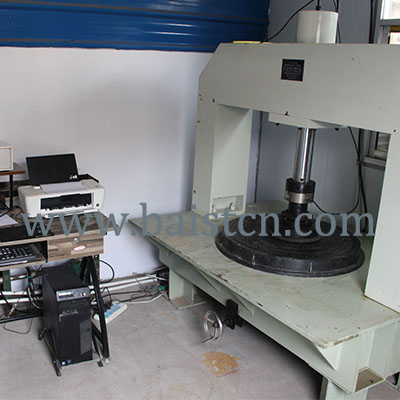 Executive standard
European Standard EN124:1994 "Gully tops and manhole tops for vehicular and pedestrian areas" National standard of the People's Republic of China "GB/T23858-2009 Inspection Cover"
If you want to know more details, pls feel free to contact me directly and welcome any inquiry.