The unique properties of SMC composite materials can solve the shortcomings of wooden, steel, and plastic meter boxes that are easy to age, easy to corrode, poor insulation, poor cold resistance, poor flame retardancy, and short life. The excellent performance of compound meter boxes has absolute sealing and waterproof Performance, anti-corrosion performance, anti-theft performance, no need for a ground wire, beautiful appearance, safety protection with locks and lead seals, long service life, composite cable brackets, cable trench brackets, composite meter boxes, etc. are widely used in rural power networks, Used in urban network reconstruction.21502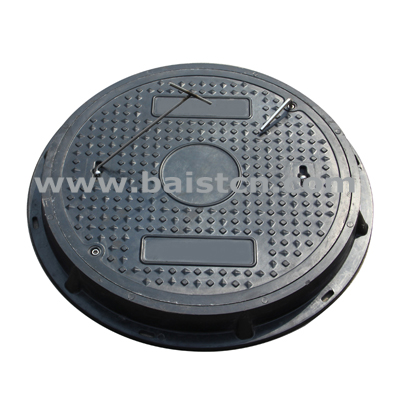 1.No recovery value and anti-theft: the plastic
manhole cover
use the no recycle value material and will solve the stolen problem thoroughly.
2. High load capacity: plastic manhole covers have a high load capacity exceeds the ductile iron strictly conforms to BS EN124 Standard.
3.Well sealed: It can be used effectively prevent those poisonous gases leaking out from cesspool.
4.Free-design: It can be designed according to users' demands, including size, color, pattern, specification.
5.Light weighted: manhole covers of composite material is 30% lighter than covers of iron, which allows easy transportation and maintenance.