Nowadays the manhole cover have big market. The most popular one is the manhole cover with flame retardant and corrosion resistance.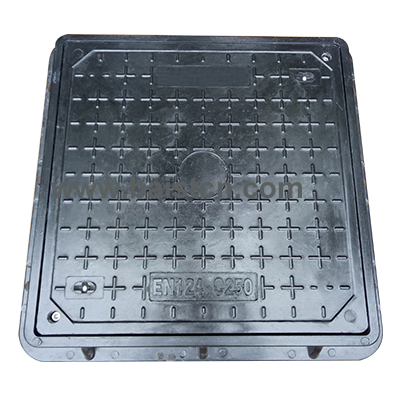 The resin manhole cover is different from the manhole cover on the market in that it is stamped out at high temperature and has high impact strength.
This
flame retardant SMC resin manhole cover
is made of glass fiber and resin as the basic materials and a curing agent as the auxiliary material. Its weight is two-thirds lighter than cast iron manhole covers, and its service life is more than 20 years, which is twice that of cast iron manhole covers, and the price is only 80% of that of cast iron manhole covers.
Large bearing capac
i
ty: the bottom adopts a special pan-bottom structure, which increases the load area by dozens or even dozens of times. The continuous reinforcing fiber yarn used guarantees that the fiber yarn and the glass fiber cloth are integrated into one material, so that the product has sufficient bearing capacity.
Beautiful and practical, high-grade: According to customer needs, complex LOGO and a variety of colors on the same manhole surface can be customized to make the pattern delicate, bright and clear. According to customer requirements, we can make all kinds of imitation stone surfaces and colors the same as various stone pavements.