Can the composite well cover be recycled? This is obviously not possible. If the well cover can be recycled, it will give some lawbreakers a chance to take advantage of it. Therefore, the current composite well cover is not recyclable.
Well cover is essential in municipal construction, and the demand for well cover is very large. If we can seize the opportunity of municipal construction, it is a huge business opportunity for any company.
Through the performance comparison, it can be seen that the strength of the composite well cover is 30% higher than that of the ordinary concrete well cover under the same proportion, and the strength and surface crack resistance are close to that of the cast iron. Under the condition that the component weight is basically the same, its bearing capacity is close to or exceeds that of the cast iron. The most obvious defects of SFRC well cover are heavy weight, difficult to open, and serious edge collapse in use. Generally, the improvement measure is to add gold to the outside of the well cover, and the phenomenon of edge collapse has been improved. Because the compound well cover has the potential of low manufacturing cost, low recovery value and anti-theft, it can replace cast iron well cover in residential areas and green belts.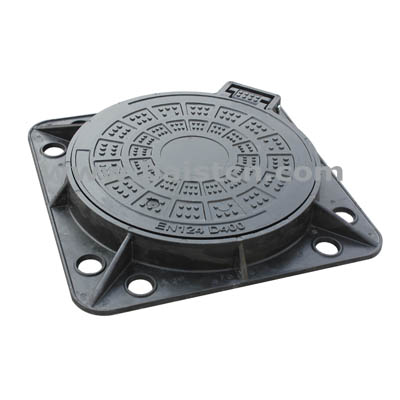 Is composite well cover convenient for mass production?
1. According to the market situation and its own capital strength, we can adopt a flexible way to get on the horse. We can choose the simple model, the regulatory model, or the simple model before the regulatory model.
2. In response to customer needs and solving problems for decision-making leaders, at the same time, help them to spend the same amount of money on their political achievements, and promote personalized design, that is, to design iconic patterns and colors on the surface of the manhole cover, so that the manhole cover is more humanized, human culture, taste, more acceptable to customers, product selling points and competitive advantages.
3. In order to meet the personalized needs of customers, low-cost and fast response technologies are studied to make enterprises respond to the needs with the lowest cost and the fastest speed, which not only does not increase the economic burden of users, but also can meet the personalized needs of users in time.
4. It is easy to realize the production of various specifications and special-shaped products. We use our factory's technology to produce series of well covers. It is easy to realize the production of products with different specifications and shapes.
5. The well cover and other mechanical structure products produced by this technology have low cost and high load, so the products have strong competition