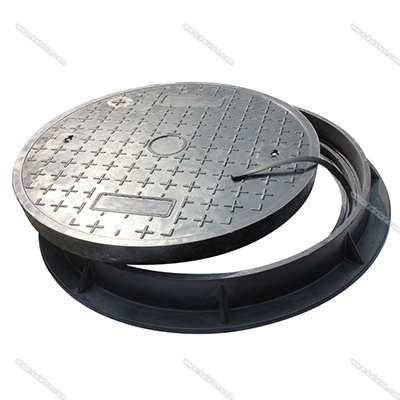 Since its establishment in 2004, the company has more than 15 years of relevant manufacturing process experience, production technology is mellow, product quality complies with EN124 standard and China National GB/T-23858 inspection manhole cover standard. Adhering to the business philosophy of "integrity, pragmatism and innovation", the supplied resin manhole cover keeps innovating to improve planning and design, quality engineering quality and perfect after-sales service. It is a limited liability company that attaches great importance to word-of-mouth.
The fiberglass manhole cover produced by our company have strong bearing capacity, complete specifications and models, which can meet the needs of different places. It has a wide range of applications, with wear-resistant, corrosion resistance and beautiful appearance. As a professional manufacturer, what are the characteristics of manhole cover?
Fiberglass manhole cover
is made of polymer composite material, which has no recycling value. The use of resin manhole cover will solve the problem of city black hole caused by stealing manhole cover. Different from the manhole cover on the market, It is pressed out by hydraulic press and has high impact strength.
Fiberglass manhole cover is made of glass fiber and resin as basic materials, curing agent and accelerator as auxiliary materials. Its weight is one third lighter than that of cast iron manhole cover, its service life is more than 20years, and its price is only 80% of that of cast iron manhole cover. At the same time, this kind of manhole cover has the characteristics of insulation and no noise.