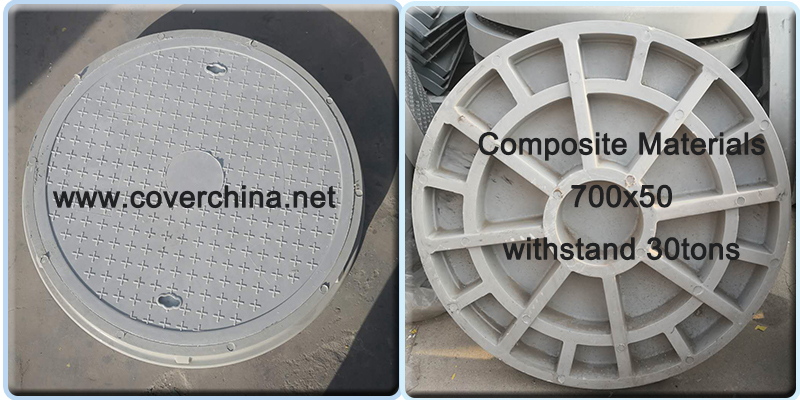 Some customers want manhole covers to have sealing gasket rubbers.the Manhole covers are used for sewer manhole, water and electrical manholes,etc.The sealing gasket can prevent odour from escaping out for sewer manhole.
No recovery value and anti-theft—the plastic manhole covers use the SMC material and will solve the stolen problem thoroughly.
Light weighted—manhole covers of composite material is 30% lighter than covers of iron, which allows easy transportation and maintenance.
Free-design—It can be designed according to users' demands, including size,color, pattern, specification.
Long service life-it can be used at least 30 years.
Well sealed—-it can be used effectively prevent those poisonous gases leaking out from cesspool.
High temperature / low temperature resistance, good insulation performance and strong corrosion resistance: the product is corrosion-resistant and has no metal additives, which has a significant insulation effect. Can be used in complex, changeable, harsh, and demanding places. The product has been tested by relevant testing agencies and has obvious resistance to acid and alkali and corrosion.
Over 15years experience of covers
We design and engineer special
composite manhole covers
, trench covers, telecom cable cover and underground products with high strength, light weight, safety and durable performance as special project needs.