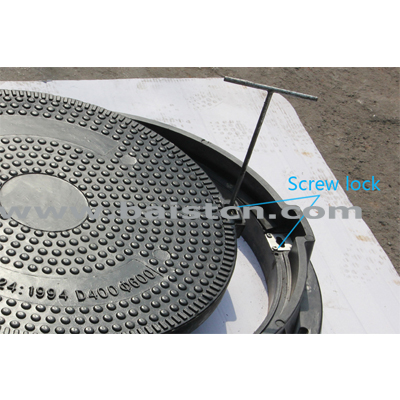 Zibo Best Energy-saving Materials Co., Ltd. Specialize in sanitary composite cover, trench cover, drain grated and cable cover. More than 15 years experience and easy to get professional technical.
No recovery value and anti-theft: the plastic composite cover use the no recycle value material and will solve the stolen problem thoroughly.
High load capacity: plastic manhole covers have a high load capacity exceeds the ductile iron strictly conforms to BS EN124 Standard.
Light weighted: manhole covers of composite material is 30% lighter than covers of iron, which allows easy transportation and maintenance.
Free-design: It can be designed according to users' demands, including size, color, pattern, specification.
Well sealed: It can be used effectively prevent those poisonous gases leaking out from cesspool.
Logo application available
Due to the strong design-ability of resin composite materials, it is possible to design corresponding specifications and add patterns or colors according to the different intentions and requirements of users. Once the products are in place with the infrastructure, the overall image will be more beautiful. And more coordinated with the surrounding environment. Its non-recyclability and service life reduce the overall cost of maintenance and use of the project.
Sanitary composite cover
is also called resin manhole cover, polymer manhole cover, anti-theft manhole cover and so on.
Composite resin manhole covers use unsaturated resin as the base material and long glass fiber reinforced resin manhole covers. Because the structure adopts the bottom structure of the pot, the data is evenly stressed, and continuous fiber reinforcement is applied, and no reinforcement is required. The materials are all composite materials. , And then molded once at high temperature.