Product advantages
Long service life: the company has a superior quality assurance system to ensure that products meet the ISO9001 quality management system standard, the national standard and the European standard(EN124), the manhole cover's anti-aging index reaches more than three grade, and the service life is longer.
High product strength: high quality materials are used and molded at high temperature. The test results meet and exceed the new standard.
Beautiful appearance: the product surface pattern design is exquisite, which plays a good role in beautifying the urban environment.
Light weight: the products made of composite materials have strong toughness and can effectively reduce labor costs in the process of production, handling, installation and use, which is an environmental protection product.
The product is anti-theft. the synthetic material has no recycling value, so it can effectively reduce all kinds of personal and property accidents caused by the loss of manhole cover.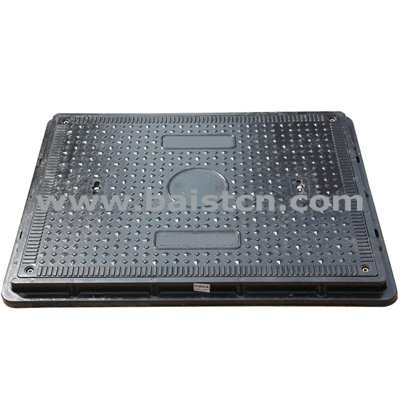 Stable manhole cover performance: the high molecular wieght material with high molecular weight, stable chemical performance and strong stability is selected as the raw materials for the composite manhole cover. Through scientific formula and advanced technology, the product can maintain stable performance in high and low temperature environment, will not become brittle, and has a longer service life.
Strong corrosion resistance: the stability of the product has been tested and tested by national chemical building materials. It has obvious acid and alkali resistance and corrosion resistance, and has obvious advantages in practical application.
material advantages: the
manhole cover
has strong compression resistance, bending resistance, impact resistance, heat resistance, cold resistance, wear resistance, acid and alkali resistance, aging resistance, and deformation resistance.