Our manhole cover controlled composite manhole covers have no secondary market value and so eliminate theft. They are much lighter to lift and reduce the risk of injuries during installation/maintenance.
Zibo Best Energy-saving Materials Co., Ltd. was established in 2004, which is one of the largest composite manhole cover manufacturer in China, specializing in producing and supplying
composite manhole cover
, trench cover, drain grating and cable cover. Our products are strictly produced according to the BS EN124 and have obtained various kinds of certificates. Till now, our competitive products not only have good market in domestic, but also owned a large overseas market with a high reputation.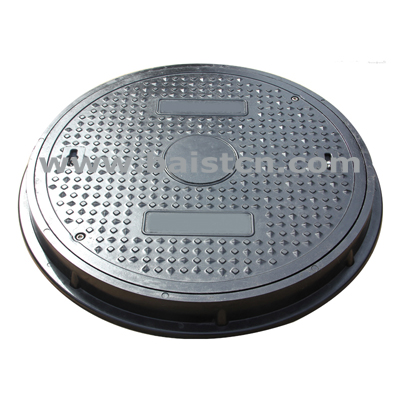 1.No recovery value and anti-theft: the composite manhole cover without secondary market value and will solve the stolen problem thoroughly.
2. High load capacity: plastic manhole covers have a high load capacity exceeds the ductile iron strictly conforms to BS EN124 Standard.
3. Light weighted: manhole covers of composite material is 30% lighter than covers of iron, which allows easy transportation and maintenance.
4.Free-design: It can be designed according to users' demands, including size, color, pattern, specification.
5.Well sealed: It can be used effectively prevent those poisonous gases leaking out from cesspool.