Zibo Best Energy-Saving Materials Co., Ltd. manufacture and export manhole cover, trench cover, drain grating, telecom inspection cable cover and frp grating. Till now, our competitive products not only have good market in domestic, but also owned a large overseas market with a high reputation. Through long term marketing promotion and widely use of our products, the SMC manhole cover have big market.
SMC composite mateirals have become an indispensable part of the current stage, especially in the hardware industry, including good covers, trench cover, cable cover, tree grate and other related products.
Its unique features is that the material itseslf has no recycle value, which can greatly reduce the harm caused by theft of the product.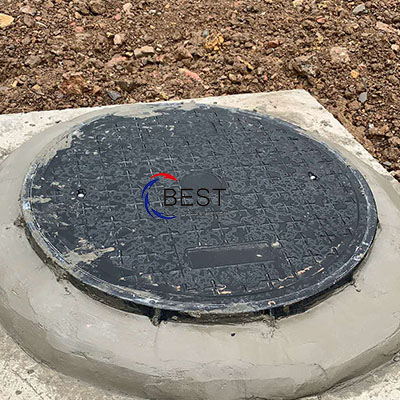 Features of
SMC manhole cover
:
Beautiful and practical, high-grade: according to customer needs, complex logo and a variety of colors on the same manhole cover surface can be customized to make the pattern perfect, bright and clear.
Weather resistant, good insulation performance and strong corrosion resistance: the product is corrosion-resistant and has no maetal additives, obvious resistance to acid and alkali and corrosion.
The performance is very stable, whether it is used in high temperature, or in corrosive acid and alkali occasions, the performance is not affected by it. I addition, the method of sandwiching sand in production can be used to achieve the characteristics of enhanced anti-skid performance.