As one of the windely used manhole covers at the presesnt stage, the resin manhole cover is characterized by unique material characteristics and strong designability. The unique material is that the composite manhole cover has no recovery value, will not be stolen, has high safety and low maintenance cost. Light weight, two-thirds of the traditional cast iron manhole cover, convenient for transportation, installation, greatly reducing labor intensity, saving labor. It has weather resistance and can be used normally at - 50 ℃ - + 150 ℃. Good corrosion resistance, good aging resistance, high load-bearing and long service life.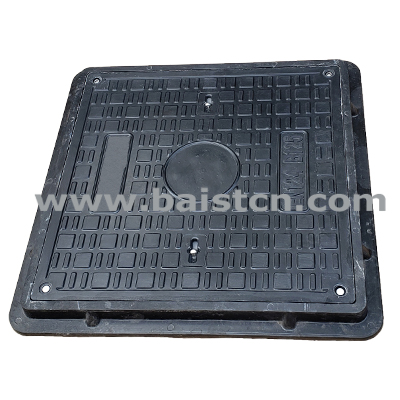 Zibo best energy-saving materials co., ltd. has been established for 15 years, focusing on the R & D and production of composite manhole covers. We have added many safety designs on the charactereistics of manhole covers. Non through hole lifting can lift the manhole covers more easily and quickyly, and prevent the infiltration of rainwater and other sundries. Adding rubber rings on the base can reduce the passing noise iand add rubber strips on the edge of the manhole covers, In order to improve the sealing effect. It can satisfy the design of color, style, pattern, logo, etc., and help users achieve the propaganda effect.
Manhole cover is one of the SMC resin manhole covers, which is also a high-grade one. Its comprehensive performance and economic benefits have surpassed the traditional composite manhole cover, and it has a good development trend and commercial value.