The low quality iron manhole cover easy to be corrosion after long time using. Sometimes will be brittle fracture.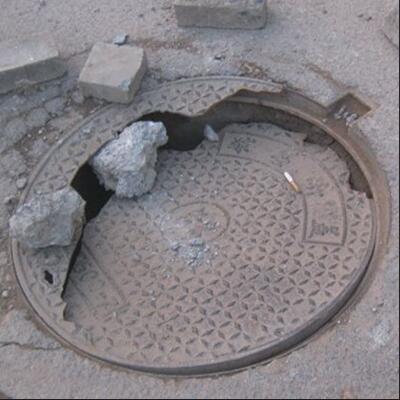 If we choose the quality iron plate, and use the mechanism production. The quality of manhole cover can be guaranteed.
Nodular
cast iron manhole cover
is mainly made of nodular cast iron. The quality of this kind of manhole cover is related to the spheroidization rate. The common coating used to treat castings is anti-rust asphalt paint. Of course, the surface of nodular cast iron manhole cover is also treated by spraying anti-rust asphalt paint. One of the advantages of nodular cast iron well covers is that it is about 30% lighter than the same type of gray cast iron well covers due to its high strength and toughness.