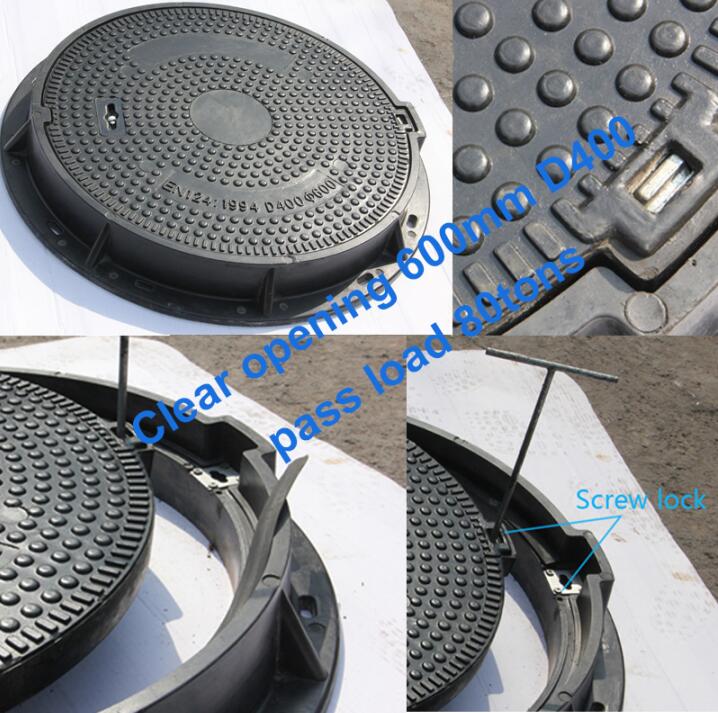 This product is composite manhole cover, which mainly made of high strength SMC long fiber glass. It is molded once by high temperature molding of large tonnage hydraulic machine. It is composed of manhole lid and frame, the frame have is equipped with sealing rubber gasket, which place a role of shock absorption and also have a certain degree of tightness.
The
SMC manhole cover
designed of hexagon wrench structure which needs special opening tools to open, which can prevent the manhole lid turning over.
This manhole cover is mainly used in urban main road, freight station, logistics park, gas station and other places. Its bearing capacity can reach the D400 level in the national standard GB/T 23858, and it can pass 80tons.
The characteristics are strength toughness, high load capacity, corrosion resistance, high temperature resistant,flame retardant, impact resistant, anti-aging...The material has no recycling value and will not be stolen, which can effectively ensure road safety.