Kuwait SMC manhole cover, which mainly made of high strength SMC long fiber glass. It is molded once by high temperature molding of large tonnage hydraulic machine. It is composed of manhole lid and frame, the frame have is equipped with sealing rubber gasket, which place a role of shock absorption and also have a certain degree of tightness.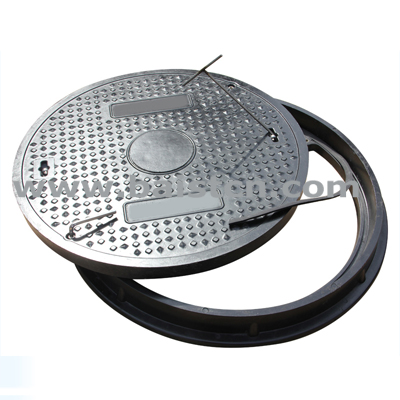 The prominent feature of
SMC composite manhole cover
is that it is made of polymer composite material and has no recycling value. It plays a natural role in preventing theft. After the resin manhole cover is popularized, the problem of urban black holes caused by theft manhole cover will be solved.
Large bearing capac
i
ty: the bottom adopts a special pan-bottom structure, which increases the load area by dozens or even dozens of times. The continuous reinforcing fiber yarn used guarantees that the fiber yarn and the glass fiber cloth are integrated into one material, so that the product has sufficient bearing capacity.