GRP: Glass Fiber Reinforced Plastic also called composite materials.
GRP composite manhole cover
has good electrical insulation and bonding properties, high mechanical strength and heat resistance, textile property, resistance to general acid and alkali and organic solvents, and resistance to mold. The forming shrinkage is small and the volume shrinkage is 1% ~ 5%. After adding the curing agent, it must be pressurized and heated to form, and it can also be solidified under the contact pressure and normal temperature.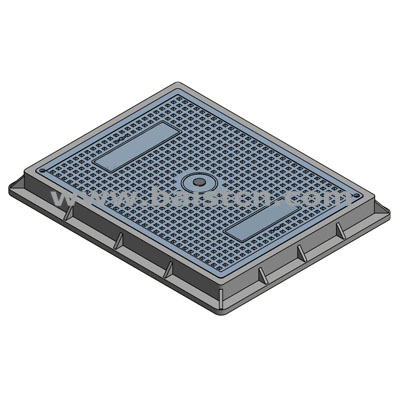 1.Environmental protection
2.Competitive price: same quality of material manhole cover, we can supply the competitive price.
3.Light weight:The weight is 1/3 lighter than cast iron ones so that it is convenient to transport, install, rush repair; construct easily and reduce working intensity.
4.Nice appearance: colorful appearance, three part can add logo, no vent and screw lock.
5.Anti-theft: Non-recycle material, anti-theft naturally; the lock attachment can prevent tunnel products from losing, therefore city black-hole can be stopped totally.
6.Low noise:Harsh noise and rebounding free when car roll.