Resin compound sewage covers are so popular that their comprehensive performance and economic indicators have surpassed those of cast iron well covers, and they can solve the problem of theft of cast iron well covers. At the same time, they can reduce the consumption of resources, It has important economic and social value. The resin manhole cover has the advantages of light weight, high strength, simple molding, low rolling noise, good chemical corrosion resistance, good acid and alkali resistance, beautiful appearance, etc. it has the advantages that the cast iron manhole cover does not have. The resin manhole cover has beautiful surface pattern design, bright and adjustable color, beautifying the urban environment and convenient use, Light weight, no recovery value of resin inspection well cover, natural anti-theft, resin inspection well cover through scientific formula, advanced technology, perfect technical equipment to make the product can be used normally in - 50 ° C - + 150 ° C environment, acid and alkali resistance, corrosion resistance, wear resistance, vehicle rolling resistance, long service life, in line with the resin well cover standard.
In public places, the tree pool cover products often have security problems and are easy to be stolen. FRP is made of composite materials and has no recycling value. It can effectively achieve the anti-theft effect and has far-reaching social benefits.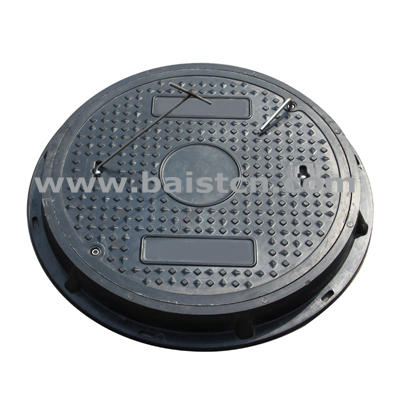 Zibo bester energy saving material Co., Ltd. is a well-known production-oriented enterprise specializing in the production and sales of resin manhole covers. Since its establishment in 2004, the company has always adhered to the business philosophy of "integrity, pragmatism and innovation". The supplied
resin compound sewage covers
have been constantly innovating, taking root and expanding in the metal building materials industry with perfect planning and design, high-quality engineering quality and perfect after-sales service To set a good example is a limited liability company that attaches great importance to word-of-mouth.