Manhole Cover:
1.Cast iron manhole cover: cast iron manhole cover is divided into nodular cast iron and gray cast iron. It is characterized by certain bearing capacity, high material cost, high brittleness and easy rusting. Due to the material problem, the cast iron manhole cover product is easy to be stolen because of its own recycling value. Now many manufacturers have designed many cast iron manhole covers with anti-theft locks, which makes the product cost increase a lot. In the later stage, the product cost increases a lot It also needs regular maintenance, rust removal and corrosion prevention.
2. Cement sewer cover: it is filled in steel frame with high-grade cement or mixed with steel fiber in cement. Its rigidity is strong, brittleness is big, not resistant to acid and alkali corrosion, easy to aging, bearing capacity is general, easy to cause another form of well cover missing.
3. Silicon plastic manhole cover: the composite sewage cover is made of fly ash, waste plastic and waste rubber as the main material and resin as the adhesive. Because of its low strength, easy aging, brittle in winter, insufficient bearing capacity and soft in summer, it is difficult to open and maintain the creep under high temperature conditions.
4. High polymer molding well cover: a new type of high polymer composite material molding well cover. The well cover has a good combination of load, anti-theft, economy, corrosion resistance and decoration. At present, the production process of the product is mature, and the bearing capacity is more than 50 tons tested by the national authoritative testing department. It is the only composite material well cover that can completely replace the ductile iron material at present.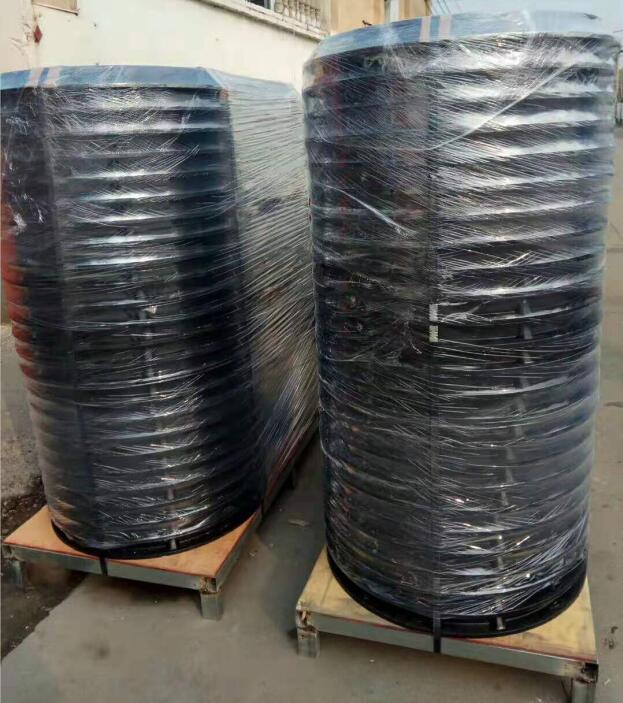 Composite manhole cover is a kind of fiber-reinforced thermosetting composite material based on unsaturated polyester resin, also known as block molding compound (DMC), which is made by pressing technology. It is a new type of cover. Its characteristics are as follows:
High strength: it has high compressive, bending and impact strength and toughness. After long-term use, the product will not crush or damage the well cover, and can cause "urban black hole" accidents.
Beautiful appearance: the surface pattern design is exquisite, the color is bright and adjustable, beautifying the urban environment.
Convenient use and light weight: the weight of the product is only about one third of that of cast iron, which is convenient for transportation, installation and rush repair, greatly reducing the labor intensity.
No recovery value, natural anti-theft; according to the needs of customers and equipped with a locking structure, to achieve anti-theft property in the well.
Strong weather resistance: the
manhole cover
can be used normally in - 50 ℃ ~ + 300 ℃ environment through scientific formula, advanced technology and perfect technical equipment. It is resistant to rolling and has a long service life.