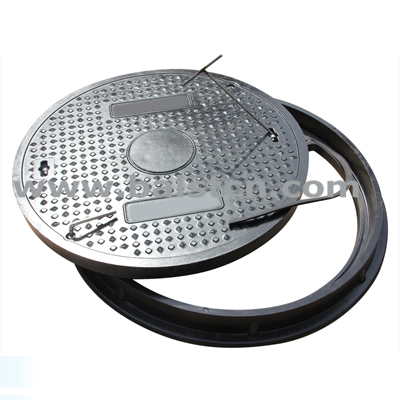 1. Reduce the noise: cover and the frame fit well, also with rubber gasket. It solve the problem of the vehicle by noise.
2. Fall prevention: sanitary sewer cover follow the national standard.
3. Material: high quality by SMC new material and improve the density of the product, make the product has strong compressive. Bending, impact resistant, heat resistant, cold resistant, corrosion iresistant, acid and alkali resistant.
4. No any jangle: there is neither jangle nor rebound when cars pass through.
5. weather resistance: the cover can keeps excellent properties at high or lower temperature -50℃-150℃
The more and more details of other
sanitary sewer cover
, welcom any inquiry.
Hot Tags: frp resin composite tench covers bangladesh, China, manufacturers,suppliers, company, high-quality