Zibo Best Energy-saving Materials Co., Ltd. was established in 2004, which is one of the largest composite manhole cover manufacturer in China, specializing in producing and supplying composite materials(SMC/BMC) manhole cover, rain-grating ,tree-grating, flower pot, fence and so on. Our products are strictly produced according to the BS EN124 and have obtained various kinds of certificates. Till now, our competitive products not only have good market in domestic, but also owned a large overseas market with a high reputation.
Sewer cover dimension: 600x900mm
Load capacity: light duty
Materials: BMC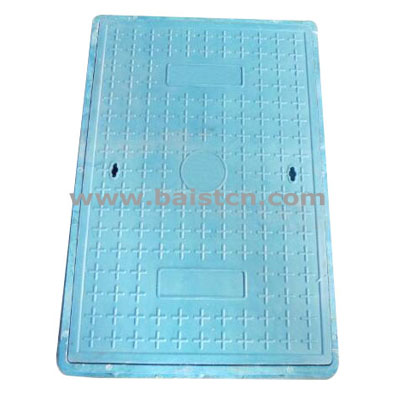 The raw materials used are in line with national environmental protection requirements and are non-polluting.
1. The composite resin manhole cover is colored by the whole material instead of spraying, so the color is lasting, the surface of the product is smooth, the hand feels smooth and delicate, and the color and floor material around the floor can be kept in harmony and beauty.
2. due to load changes, long-term use will make the rainwater tweezers specifications change and lead to insufficient structural bearing capacity.
3. the erosion of chemical substances and corrosion, and more serious chemical corrosion caused by the weakening of the section of the rainwater tweezers, it is recommended to use SMC polymer fiberglass resin composite manhole cover.
Hot Tags: frp resin composite tench covers bangladesh, China, manufacturers,suppliers, company, high-quality