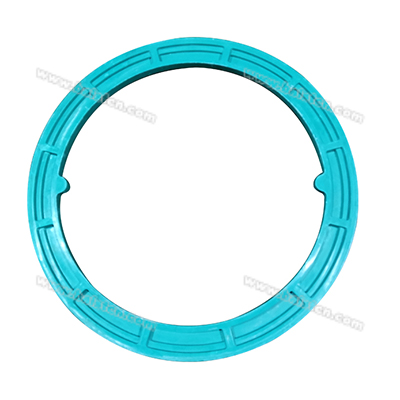 Sheet molding compound manhole cover
Rubber sealing has better shockproof and airtight performance.
Two vented holes are designed for the cover's easy lifting.
Customer logo, inscriptions and cover customized design service is supported.
Various color options is available and Black or Grey are recommended.
Features of SMC manhole cover:
1. High load rating and strength
2. Against theft and safety options
Comparing with cast iron manhole cover,
SMC manhole cover
has zero theft value and not attractive to thieves, which reduce the potential accident and further maintenance cost caused by thieves.
Non-electricity conduction and non-heat conduction, UV resistance.
3. Lightweight
Compared with cast iron manhole covers, composite covers are 30% lighter.
Easy of moving, ease and reduce the maintenance cost.
4. Durable service life
More than 30 years' theoretical service life at regular road condition without crack and color fading, comparing to same grade of cast iron manhole cover.
Hot Tags: frp resin composite tench covers bangladesh, China, manufacturers,suppliers, company, high-quality