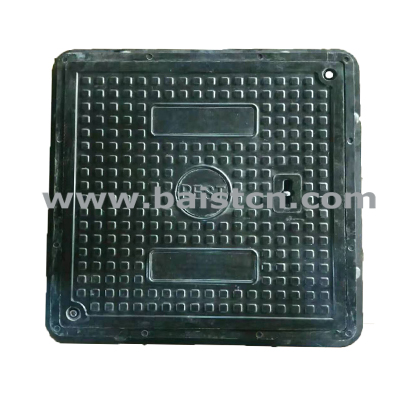 1.Rubber sealing has better shockproof and airtight performance.
2.Two vented holes are designed for the cover's easy lifting.
3.Customer logo, inscriptions and cover customized design service is supported.
4.Various color options is available and Black or Grey are recommended.
Some customers want manhole covers to have sealing gasket rubbers.the Manhole covers are used for sewer manhole, water and electrical manholes,etc.The sealing gasket can prevent odour from escaping out for sewer manhole.
Our company produces the product-polymer mould manhole cover, divided into BMC and SMC two series, more than 200 sizes,It is made of polyester resin plus a variety of other materials, they are finished under High temperature ,This product has the advantages of high strength, high hardness, light weight, anti-corrosion, anti-aging, beautiful and anti-theft.and makes it difficult for unauthorized
Hot Tags: frp resin composite tench covers bangladesh, China, manufacturers,suppliers, company, high-quality