Excellent performance: Similar hard property as cast iron, while have a overwhelming advantage on stretch recovery.
No theft value: Anti-rust, corrosion, water, dust, well sealed
Non-electricity conduction and non-heat conduction.
High load capacity:Load capacity are A15, B125,C250,D400
Light weight:The weight especially SMC manhole cover is lighter than cast iron and concrete.
Durable service life:More than 30 years service life without crack and color fading.
High Precision :Our Manhole Cover is shaped under high-temperature mould with pressure.
No Noise:Composite Manhole Cover has overcome the problem of making noise.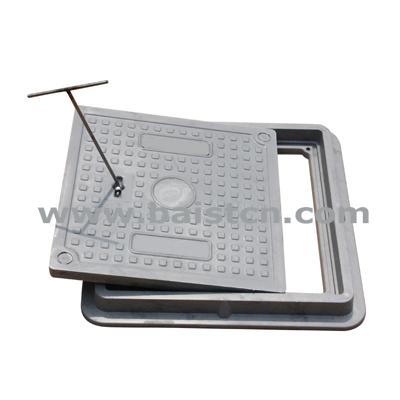 Zibo Best Energy-Saving Materials Co., Ltd was established in 2004 years specializing in sewer cover, gully grating, drain grating and other related products. We have own factory and focus on the quality of products.Till now, our competitive products not only have good market in domestic, but also owned a large overseas market with a high reputation.
Hot Tags: frp resin composite tench covers bangladesh, China, manufacturers,suppliers, company, high-quality