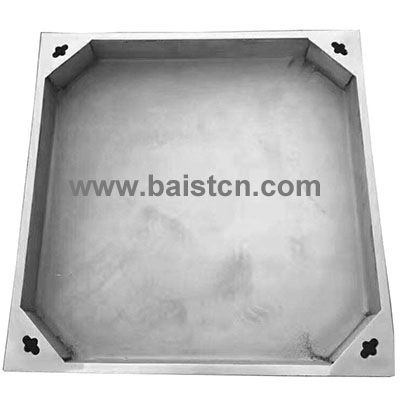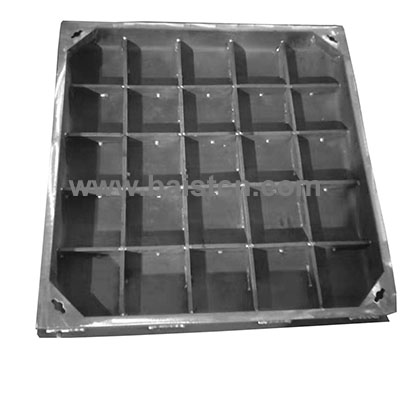 High quality stainless steel. In the process of producing stainless steel manhole cover, our company strictly follows the standard and uses high-quality stainless steel plates as raw materials for the production of manhole cover, which not only ensures the material quality of stainless steel, but also ensures the quality of manhole cover.
The
stainless steel invisible cover
adopts high-strength stainless steel plate as the base material, and the bottom angle steel is reinforced and cut. The well cover product is made of folded plate and a complete set of argon fluoride welding process. The product is beautiful and exquisite in appearance; it has high bearing capacity and is produced in strict accordance with the standard of cast iron manhole cover; the internal quality of the product is stable and reliable for a long time; the service life is long. After repeated tests, the service life is expected to be more than 30 years; the product specification can be designed arbitrarily according to the surrounding environment specification; the product quality meets the design and standard requirements.
Hot Tags: frp resin composite tench covers bangladesh, China, manufacturers,suppliers, company, high-quality
Related Products