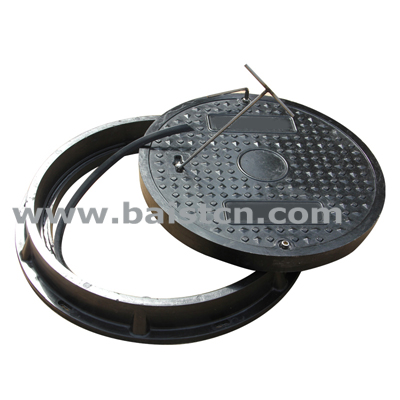 DESCRIPTION
Good Anti-theft Property:This product is pressed with the polymer composite materials under the high-temperature mould, therefore Manhole cover is no recycle value for the thieves.
Easy Installation and Beautiful
Appearance: The weight of Manhole Cover is only a third of cast iron in same specification, It is convienience to installation and checking.Also we can produce Manhole Cover with different specification and color. It is beautify and you can easy to manage too.
High Precision: Our Manhole Cover is shaped under high-temperature mould with pressure, and the joint clearance of the cover and frame is small.
No Noise:Composite Manhole Cover is overcome the problem of cast iron Manhole Cover and Concret Manhole Cover, like displacement, warp,and making noise.
Flexible Desin:We can costumized the words, patterns, color and LOGO for you.
Hot Tags: frp resin composite tench covers bangladesh, China, manufacturers,suppliers, company, high-quality