BMC/SMC manhole cover, drainage cover, and the cover of the production of our company has become a reputation and a reputation. High quality products and competitive price advantages, but there are also some merchants in the market to win more customers' recognition at a lower price in order to occupy the market.
The purpose of our business is to establish a long-term development and create a win-win situation with customers. We must not lose the sense of social responsibility that a company should have in order to win the company's development.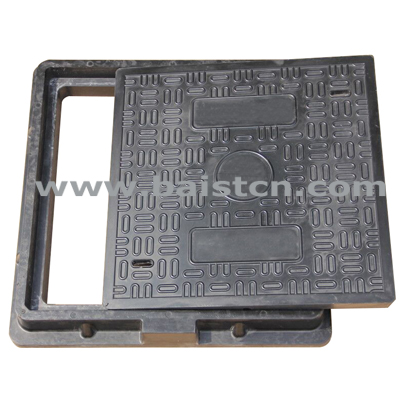 1.Environmental protection
With raw material non-toxicity, it will not influence to user.
2.Competitive price
The price of composite SMC manhole cover with hinges is lower than stipulated standard cast iron ones.
3.Light weight
The weight is 1/3 lighter than cast iron ones so that it is convenient to transport, install, rush repair; construct easily and reduce working intensity.
4.Nice appearance
Beautiful appearance and rich colors; the cover is not sprayed in surface but painted in whole material so that the color can keep lasted.
5.Anti-theft
Non-recycle material, anti-theft naturally; the lock attachment can prevent tunnel products from losing, therefore city blackhole can be stopped totally.
6.Low noise
Harsh noise and rebounding free when car roll.
Hot Tags: frp resin composite tench covers bangladesh, China, manufacturers,suppliers, company, high-quality