Zibo Best Energy-saving Materials Co., Ltd. was established in 2004. Main products: manhole cover, trench cover, water grate, telecome cable cover and grating. There is a strong team consisting of senior experts and engineers, annual manufacturing capacity is 2,000,000 sets of manhole cover.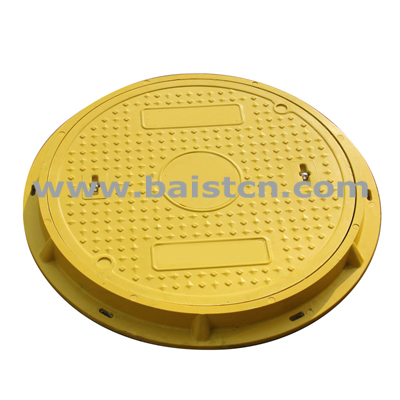 1. Low noise manhole cover and the frame fit well, it solve the problem of the vehicle by the noise.
2. Fall prevention: this manhole cover design for steel frame,bearing capacity is strong.
3. Prevent slippery: covering non-slip texture clear, increase the friction, prevent because of the rain, snow, ice covered pedestrian slip.
4. Material: high quality by SMC new material and improve the density of the product, make the product has strong compressive. Bending, impact resistant, heat resistant, cold resistant, Corrosion resistant, acid and alkali resistant, aging, not easy to deformation, etc.
5. Well sealed----it can be used hermetically, and effectively prevent those poisonous gases leaking out from cesspool.
6. No any jangle----There is neither jangle nor rebound when cars pass through.
7. This cover keeps their excellent properties at high continuously temperatures 150℃.
Hot Tags: frp resin composite tench covers bangladesh, China, manufacturers,suppliers, company, high-quality